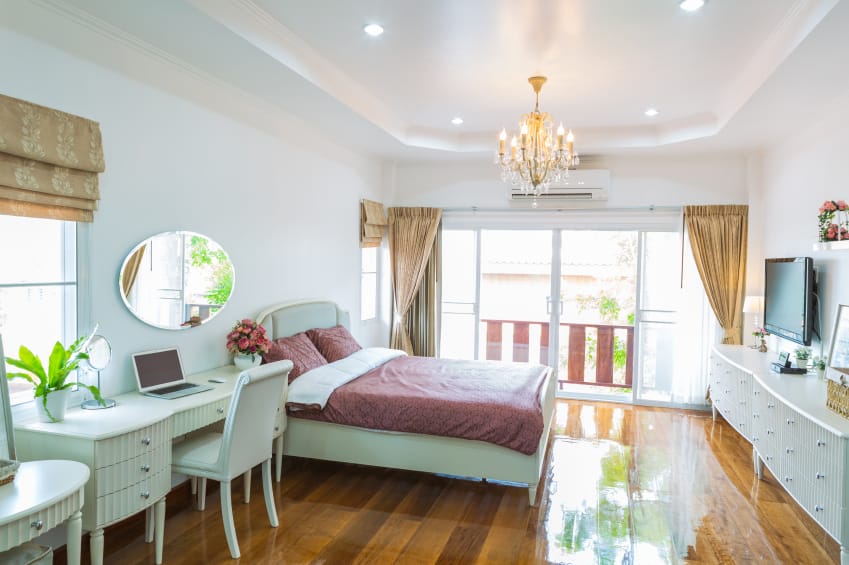 Renting an apartment on your own affords you more choices and options than you realize.
The biggest option, and one that trips up many first-time renters, is the type of apartment they should decide to call home.
On the surface, renting a studio or bachelor apartment seems to be the most economical option for your wallet.
However, the average price difference between a bachelor and a 1 bedroom apartment is not as disparate as they seem.
According to RentBoard, the average monthly rent of a bachelor apartment in Toronto is $916, whereas the average for a 1 bedroom apartment is $1,113. With a difference of just under $100 per month, deciding to move into a 1 bedroom apartment might be right for you.
Benefits of Renting a 1 Bedroom vs Bachelor
It's All Yours
It is true that it's important to share – our parents have taught us this from a young age. Sometimes, however, it's nice to have a space that is just for you.
That's why renting a 1 bedroom apartment is such a great option for those who would like to have their own private sanctuary away from the hustle and bustle of the world. After a long day at the office, coming home to your own space with peace and quiet can be just what the doctor ordered.
You'll also never have to worry about common roommate problems, such as being stuck with a roomie who just doesn't want to clean up or who eats all of your groceries.
When you live in your own 1 bedroom apartment, you'll have control over the cleanliness (or lack thereof) of your own space.
Independent Women (and Men)
For someone living on their own for the first time, there's a wonderful sense of self-sufficiency that comes with renting your own 1 bedroom apartment.
Everything in the apartment is yours and all of the decisions about how it looks and functions are up to you.
Having the extra square footage that comes with a 1 bedroom apartment truly makes the space feel like a home – one that you can be proud of and make your own in any way you see fit.
Let Me Entertain You
Living on your own has many fabulous perks, but you'll naturally want to have friends and family over to your home sometimes.
With a 1 bedroom apartment, you have more room for entertaining than you would if you rented a studio apartment.
The extra space means that your bed, clothes and other personal items will not be getting in the way (and potentially discouraging you from inviting friends over).
Having a living room also means you can invest in a pull-out couch so visiting family members will have a place to stay when they are in town.
Workspace/Living Space
If you're one of the 1.8 million self-employed Canadians who work from home, you know just how important it is to have a separate area for work in your living space.
With a 1 bedroom apartment, it's much easier to set up your work station in an area that is away from your more personal items. Even if you work from home, it's still necessary to have a healthy work/life balance.
Renting a 1 bedroom apartment gives you the opportunity to set up your work life and your personal life just the way you want it.
Once you're in your 1 bedroom apartment, you'll be looking for ways to maximize space and minimize clutter. Check out these great tips from HGTV from their blog "How to Organize a One-Bedroom Apartment":
1. Use wall shelving to get things off your floor and give you more space without sacrificing storage. The Home Organizing Ideas website suggests using vertical shelves to use more wall space. If you are renting, be sure to check your lease or speak with your landlord before you put any permanent holes in the walls.
2. Invest in a small folding desk and a simple desk chair that can easily be moved out of sight. This will give you an office-like area in your living area that can be stored to make space for times when you entertain guests. If you have a desktop computer or need a more permanent in-home workspace, put a small desk and chair in a quiet corner of the room or in your bedroom where the rest of the furniture will not be disturbed.
3. Get rid of any unnecessary items, such as used books that you aren't going to reread, newspapers, clothes that no longer fit and kitchenware that goes unused. If your clothes and other items are in good condition, consider donating items to a non-profit organization. Getting rid of the things that just sit in your home untouched will free up space for the things you use the most.
4. Keep personal items such as laundry baskets in your bedroom closet. This will help keep your personal items out of sight for guests. No one wants to look at your dirty laundry over coffee or on game night. If you do not use a laundry hamper or basket, invest in one. Keeping your laundry organized is important in keeping your apartment clean.
There are benefits to renting Bachelor, 2 and 3 Bedrooms as well, so weigh your options and Happy Apartment Hunting 🙂
The RentSeeker.ca Team