If you have ever scoured through online apartment rental ads in the quest to find the perfect place to call home, you've likely seen furnished apartments advertised prominently alongside the "traditional" apartment-for-rent ads.
Furnished apartments have become so popular that they often warrant their very own sections on websites like Kijiji, Craigslist and RentSeeker.ca.
So what's all the fuss? Put simply, furnished apartments offer a whole number of advantages for people of all ages and from all walks of life.
If you're looking for a new home and want to find out if a furnished rental apartment is the best option for you, read on to learn about their many benefits.
Benefits of renting a furnished apartment
1. Easy, Breezy Moving
Let's face it – no one likes moving. Lugging couches up flights of stairs is a chore that we'd all like to avoid.
With furnished apartments, there is no huffing and puffing and struggling to fit your coffee table into an elevator – the furniture is already set up and waiting for you to come in and relax.
There's no need to worry about renting a truck or hiring a moving company, either. All you need to think about is bringing in your personal possessions, like clothes and books, while everything else is already there for you.
Many furnished apartments even come complete with a fully stocked kitchen, including plates, glasses and cutlery. Instead of it taking months for you to get settled in, you'll be living large in only a day or two.
It doesn't get any better than that.
2. First Apartment? No Problem!
Ah, the first apartment move. It can be stressful trying to find the perfect place to live, let alone figuring out how you're going to afford all that brand new furniture.
This conundrum is particularly acute for students, who generally have their attention focused elsewhere (like studying for that mid-term.)
Wouldn't it be nice to just move in and have your bed, television and microwave already there?
Furnished apartments will afford you that luxury and help to reduce the impact that buying furniture would have on your financial bottom line.
The type of furniture you'll generally find included in these suites are beds, kitchen tables, couches and televisions – in other words, all of the big, heavy stuff that you won't have to move yourself.
3. Bright Lights, Big City:
If you're one of the many people who has to move to a new city for work, you already know what a headache it is to arrange shipping your furnishings for a long-haul move.
With a furnished apartment, you can ensure that getting settled in your new city is simply a matter of figuring out the public transit system.
Furthermore, if you plan on bringing out your own furniture at a later date but need to start your new job right away, furnished apartments help you through the transition phase of the move.
Whether you plan on living there for only a few months or for a year, a furnished apartment gives you a comfortable place to hang your hat at night while you sort out the logistics of the big (eventual) move.
Imagine how much easier moving day will be when all you have to worry about is a few boxes!
4. Decor for Dummies
If decorating is not your forte, furnished apartments will be right up your alley.
Having an apartment with art on the walls and little knick-knacks scattered throughout is what really makes it feel like a home. Bare walls give the feeling of temporariness, while tasteful decor gives your apartment that lived-in vibe.
The vast majority of furnished apartments come finished with decorations already in place. While they may not necessarily be completely your taste, it is comforting to move into an apartment that has a ready-made homey feeling.
If you've made the decision to go for a furnished apartment, you'll probably want to make it feel like your own once you move in. Apartment Therapy shows you the way in their piece "Making a Furnished Sublet Feel Like Home"
5. Transitional Phase
Life happens, and sometimes you need to leave a situation you are in but are unable to take any furnishings with you.
Renting a furnished apartment will provide you with all the comforts of home while giving you time to save up the money to buy your own brand new furniture.
6. Easy Monthly Bills
Many furnished apartments are also advertised as being "all-inclusive". This means that your heat, electricity and water are all wrapped up into your monthly rent charge.
In some cases, "all-inclusive" also means that cable and internet charges are added to your rent each month. These options are very attractive because you will never have to worry about surprise bills – you know exactly how much you'll need to pay each month and you'll only be paying it to one person (your landlord).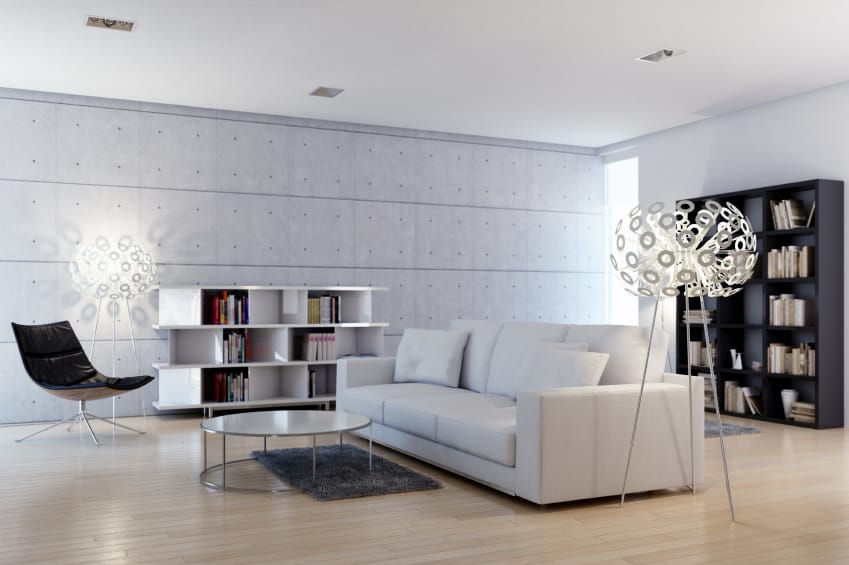 Things to consider
Now, there are some important things you should consider before deciding on renting a furnished apartment:
1. Lack of Choice
A possible downside to renting a furnished apartment is that you will have zero say in what your furnishings look like. You could get a beautiful leather couch, but you could also get a couch that hasn't been reupholstered since the eighties ????.
It's important to look at the furnished apartment before you sign the lease, so you will know if you can live with these items or not.
Also, It's a good idea to check with the landlord if you can bring in your own furnishings down the road.
2. Liability
As with any apartment, you are liable for damage caused that isn't regular wear-and-tear. When renting a furnished apartment, it's important to note that you may be on the hook for replacement of furnishings. If something happens to them (like a large rip or a burn that was inflicted due to negligence). This can be costly if you are not careful.
Moving-in Checklist
If you will be renting a furnished apartment rental, you may be wondering what are some of the things you should ask and know. Well, our team here at RentSeeker.ca, came up with some ideas for you:
1. Items
The first question you should ask is for them to give you an itemized list of the furniture that is included in the apartment and the condition that it is in. For example;
Couches
End tables
Bed(s)
Kitchen table
Lamps
Televisions
Toaster ovens
Chairs
Microwave
Dishes
Cutlery
Crib
and…well, you get the idea.
2. Included or not?
Another important question to ask is if the rent price includes the furniture or if there is a separate fee for that. You don't want to move in only to realize that there is another fee on top of the one you are paying already. Know how much the total bill would be at the end of every month!
3. Are utilities included?
Ask if utilities are included. This can vary by Landlord, so make sure to ASK. The same holds true regarding cable TV, phone lines, etc,.
4. Is there a security deposit for the furniture?
Ask if there is a security deposit for the furniture. Instead of charging for repair, some landlords will often ask for a deposit to cover any potential damage that might accrue. This can work out to your benefit as it means that if you are careful you wouldn't have to pay anything for repairs. However the downside is that you have to give a lump sum in advance. This is often negotiable so ask your landlord what arrangements you can work out with them.
5. What type of building amenities are there?
Find out what type of amenities the building and area offer. Sometimes  newer built  furnished property rentals will offer a higher standard of amenities and services on site.
These are some questions we came up with that you might wish to ask your landlord before you commit to  your  rental agreement. Think of your own questions and post them and share them on RentSeeker.ca on twitter — so that others can benefit from your ideas and experiences!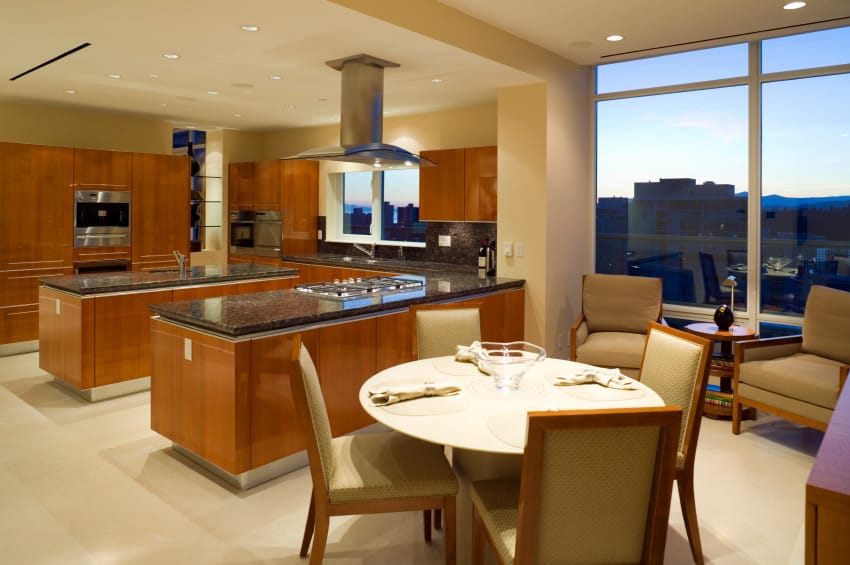 We hope this guide will help you make an informed decision. Let us know in the comments below if you are planning on renting a furnished apartment.
The RentSeeker.ca Team